Strategic Alliances
Strategic Alliances
Marketing and Engineering Solutions (MES) Inc. specializes in Low Cost Country Sourcing as well as Supply Chain Management. Mike Swartzlander, Managing Director of Cast Strategies LLC has joined the Advisory Board of this fast growing enterprise. MES has an established track record in sourcing high value castings, sub-assemblies, forgings, rubber molded components, and fabricated metal parts to leading OEM and Tier I and II Suppliers. MES additionally supplements the casting product portfolio for US-based foundries.
For more information about MES, please refer to the website, www.mesinc.net. Please contact Mike at mswartzlander@cast-strategies.com to explore how MES can be meet your requirements.
---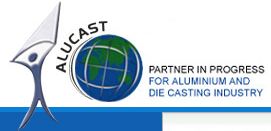 Aluminum Casters' Association of India, ALUCAST, is India's premier trade association of aluminium and die casters. India is poised to become a huge aluminum castings market driven by the rapidly growing automotive sector, as well as all other major aluminum consuming markets. CAST STRATEGIES LLC has entered into an MOU to actively promote the interests of ALUCAST members in North America. Specifically, Indian metal casters are actively seeking NA partners for investing in India to meet the rapidly changing demands of the OEM's in India.
For more information please contact Mike at mswartzlander@cast-strategies.com
---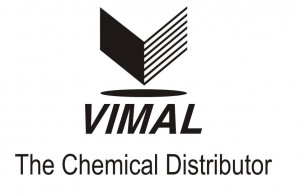 Vimal is India's largest distributor of chemicals and plastics. Truly a National distributor, Vimal has earned a solid reputation representing some of the world's leading chemical companies.  Working with Cast Strategies, Vimal goes beyond distribution, offering North American chemical producers a way to add highly qualified chemical sales, technical service,  and marketing resources on the ground anywhere in India  totally dedicated to professionally represent your company's products.  We call it the HORIZONS INDIA ™ Vimal XPRESS program to explore India!
To learn more about Vimal please refer to http://www.vimalagencies.net/index.html To find out how HORIZONS INDIA ™ Vimal XPRESS can work for you, contactmswartzlander@cast-strategies.com
---

Tata Strategic Management Group (Tata Strategic) has entered into an alliance with Cast Strategies LLC (Cast Strategies), a business consulting firm based in United States of America and focused on North American chemical companies who wish to enter or strengthen their presence in India.  This alliance combines Tata Strategic's understanding of the Indian market with Cast Strategies domain knowledge. Together, it addresses challenges facing chemical companies with comprehensive offerings around entry/ growth strategies and productivity improvement.  For more information about Tata Strategic please see: http://www.tsmg.com/ To discuss how Cast Strategies can leverage Tata Strategic to enter and grow in India's dynamic chemicals markets, please contact mswartzlander@cast-strategies.com