China
China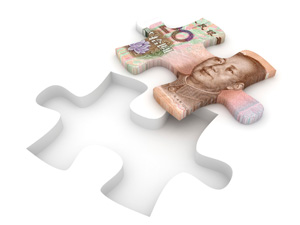 China has become the factory to the world.   The on-going infrastructure build out as well as the rapidly growing domestic market will continue to offer tremendous opportunities for growth.  If you have not yet factored China into your Growth plans, Cast Strategies can help you.
As the global growth juggernaut  of the past 15 years China  is now Asia's largest economy  and is poised to  surpass the USA in  GDP within as little as 20 years.  Having become the factory to the world with a world class infrastructure in much of its coastal provinces, the next 15 years will witness the infrastructure build out in the interior provinces as well as a shift towards a consumer economy.
To date much of the foreign direct investment within China has been lead by the large global companies.  Indigenous investment has been largely driven by State Owned or related entities.  But increasingly it has become easier for small to medium size businesses to set up shop in China.  As well, a large number of Chinese entrepreneurial companies have become very successful within China and are now actively seeking opportunities to expand their businesses into North America.
Cast Strategies can assist you in:
Finding the China market entry strategies that make sense for your business.
Exploring the opportunities for setting up business, especially in the rapidly growing inner provinces.
Determining how China can play into your overall business growth story even in North America via strategic alliances and partnerships.
Contact Mike at mswartzlander@cast-strategies.com to discuss how to leverage China for your business.